Binance exchange hackers steal bitcoins worth $41m
Image copyright Getty Images Image caption Binance says it will cover the cost of the stolen bitcoins Hackers have stolen $41m (£31m) worth of Bitcoin in a major crypto-currency heist.The Binance exchange, which stores Bitcoin and other crypto-currencies for members, said hackers took 7,000 bitcoins in one go. Withdrawals have now been suspended on the…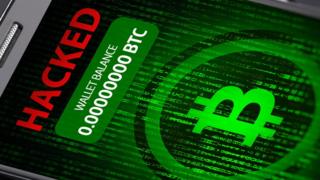 Hackers have stolen $41m (£31m) worth of Bitcoin in a major crypto-currency heist.
The Binance exchange, which stores Bitcoin and other crypto-currencies for members, said hackers took 7,000 bitcoins in one go. Withdrawals have now been suspended on the platform.
"We beg for your understanding in this difficult situation," Binance said.
However, the exchange said it would replace the lost cash with the help of its emergency insurance fund.
According to Binance, the attackers used a variety of techniques to break in. They deployed viruses and used phishing attacks to get security information.
This eventually allowed them to access the exchange's "hot wallet", an online cache of bitcoins readily available for customer transactions.
The hot wallet contained about 2% of Binance's total crypto-currency assets. Other wallets were "secure and unharmed", the firm said.
'Patient hackers'
The hackers "had the patience to wait" and acquire access to a number of accounts before withdrawing the huge haul of bitcoins, according to Binance.
"It was unfortunate that we were not able to block this withdrawal before it was executed," the company's statement read.
"Once executed, the withdrawal triggered various alarms in our system.
"We stopped all withdrawals immediately after that."
Now, the ability to withdraw funds from the exchange has been disabled and may not be restored until next week.
In a live video chat, Binance's chief executive Changpeng Zhao sought to answer questions about the hack.
"I haven't really slept much for the last 29 hours," he said. "To be honest I don't feel that well… it's not a great day."
However, he told Binance users that he and his colleagues were working to secure the exchange and prevent any further hacks.
And he added that he was asking other exchanges to block bitcoins associated with the hacked wallet from being transferred elsewhere, which would render them largely useless.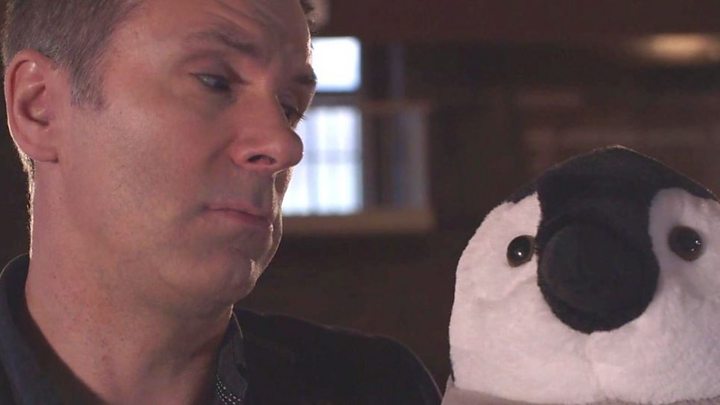 While Binance is one of the largest crypto-currency exchanges, the heist is not the largest the Bitcoin world has seen.
In 2014, Mt Gox was hacked to the tune of $470m.
"Blockchain businesses will need to implement controls more commonly seen in the traditional banking sector if they are to win over consumers," said cyber-security expert Matthew Hickey at Hacker House.
"Cyber-insurance is a common necessity today as identify theft, malware and cyber-attacks are frequently being performed against high-value blockchain and crypto-currency companies."
Everything 3lau needs to perform live
What's in your bag? is a recurring feature where we ask people to tell us a bit more about their everyday gadgets by opening their bags and hearts to us. This week, we're featuring music producer and record label owner 3lau.
Justin Blau, otherwise known as 3lau, is sitting with The Verge on the floor of a green room trailer at a festival. We're directly behind the main stage, and the trailer's wood-paneled walls are vibrating from the act currently playing. Blau himself is about to step on stage, but is letting us rummage through his briefcase beforehand, which contains all the things he needs to perform live.
Known for his melodic-leaning dance songs, along with other endeavors — like blockchain-powered festival OMF and non-profit record label Blume — Blau's reach extends far beyond music itself. And he's always forward-thinking. In the past year he's collaborated with the likes of HYO from Girls' Generation, worked on a track with Ninja for the gamer's NINJAWERKS Vol. 1 compilation, and put out several lush and pop-forward singles on his own imprint, like "Touch" and "Would You Understand." He has two albums planned for early 2020. On top of that, as evidenced by where we're talking with Blau, he maintains a constant touring schedule.
It's a lot for one person to juggle, but as we see in his bag, Blau's able to do it all through being a very meticulous person. "Wow," he says in admiration after The Verge has arranged his array of cables on the trailer's carpet. "It looks really pretty. You guys did a great job, and I'm very detail-oriented."
You have a briefcase?
There's a lot of interesting things in here! You're skeptical!
No! It's just unexpected.
I just come to the show like this. Business. It is a Tumi. I do love Tumi. My luggage is also Tumi. I use this because I already have a backpack. If you see my full luggage setup, the briefcase makes more sense. It fits perfectly on one side of my luggage. I'm super efficient about how I pack.
And here I have my DJ controller.
Whoa! That's the perfect size for your bag, and I love the color.
Thank you. It's custom iridescent red.
Does it glow under black light?
It does. Part of the Ultraviolet idea. It's made by a company called Livid. They've actually discontinued it, which is a nightmare for me because I only have two. If they break I'm literally screwed. I'll have to reprogram one or ideally have somebody else design one. It's basically a MIDI controller for Ableton. I've always DJed with Ableton. Everyone is like, well why don't you DJ with CDJs? And the reason why is because when was in college I couldn't afford CDJs. I learned on Ableton. A CDJ setup is like, four grand, and there were no clubs for me to go check it out. And this little thing is $500.
It was a way more affordable alternative. I stole Ableton at the time, totally did not buy it. But now I own Ableton and am a real licensor.
I had the APC 40 back in the day and this [Livid controller] was the replacement. It's more customizable. There's a lot more I can do with it. I can create my own custom MIDI scripts. It's really cool.
Livid knew that I was using it from photos and they reached out to me and said they wanted to make me a custom one. My first one was black and they powder coated it this red. It's one of a kind. And it's discontinued. So this is my pride.
Let's see what else you've got in here.
My backpack has my production laptop, and adapters, my headphones, all that stuff. This bag has the stuff I need live.
This is a good one. An extra battery.
Does that charge your laptop too?
Yes. It's a newer Mophie. I love them. This battery can charge the laptop and the phone. I usually travel with three of them because on an international flight if there isn't an outlet when my laptop dies, I know I have batteries I can use. Ideally that will eventually change. But international flights don't always have adapters, and that's why I travel with three.
Dongles. More dongles. And more cables. I keep extras because it's so easy to lose them.
And then the trusty old earplugs. And a splitter. A splitter is especially good at festivals if I'm hanging out with another artist and we're showing each other new music. It can be loud, and there can be a lot of people in the green room.
What do you use this laptop for?
So this is just the DJ laptop. Way less ports, which is why I have those extra dongles. Disaster. This is the 13 inch, and then I have a 15 inch as well.
What phone is this?
The iPhone X. Worst phone ever.
Why?
Well, actually the software update fixed a lot of problems. The Wi-Fi used to fucking close for no reason.
Is there a particular reason why you have an iPhone?
The ease of connecting everything. Because I'm all Mac it makes life easy. I communicate with everybody on iMessage.
And these earplugs and earbuds?
I have Westone custom earplugs because this is the first company that somebody told me about. At the time I ordered, it was like, $50 per extra mold. I got three molds and I've only lost one over the past eight years or so. I'm proud of that. I did lose one of the db filters, but you can order those on Amazon.
If you're at festivals enough, it's something to consider. Honestly, I'll also use the dead plugs on airplanes sometimes, and it just cuts everything, even babies' cries. It's the best kind of earplug.
And then I have portable little Beats. I don't particularly love them, but they're great for when I'm in the green room and on the laptop. It's nice to bring this little bag instead of the big headphones. I normally have the Bose QCs when I'm on airplanes.
What about these USBs?
These are fan songs that I probably haven't listened to yet.
People gave you those?
Right. A lot fans give them to me and I say, listen, here's my personal email, I promise I'll check it but I'm sure I'm going to lose the USB. Those are two of the maybe 50 that I've kept. I have no idea what's on them. Once a month I try to go through my demo folder and listen to as much as I can. And in some cases I wind up working with some of these artists.
Where did you get your wallet?
It's my Margiela wallet. I ordered it online from a website called SSense where I order a lot of my clothes from.
Matthew Reeves: It's sale season!
You know! I see the Y3 shoes over there. I see it.
Dani Deahl: Matt is one of Rick Owens' primary photographers.
Wait, what? Hold up. No way! Oh my god. I normally have a Rick zip-up sweatshirt vest. But it's so hot so I'm not wearing it now. I got it when I was in the Rick Owens store in Tokyo. He's got a sculpture of himself in there that's crazy.
Why do you have a Sharpie?
There's always a fan that wants me to sign something. Signing someone's phone is the most common request believe it or not. They want me to sign their phone cases. Some people let me sign straight on their phone. Hats are the second most common.
I think I know where the $2 bills are from.
They are from Steve… Two Dollar Hollar. Steve Reisman is a very successful entertainment lawyer. He gives all his favorite artists $2 bills whenever he sees them. He's just loaded up with them all the time. He's really close with Drake and a lot of big artists, and I'm honored that I'm a friend of his. I use the $2 bills for valet tips. I keep every $2 bill I've gotten from him in my car.
[Places card down] We'll put that in there just for fun.
What is it?
It's for a blockchain-powered festival I threw last year called OMF.
And last, the Listerine strips.
Listerine strips are always on my rider. It's more efficient than gum. I don't want to carry a pack of gum in my pocket, but I want that because it's small. I wear tight jeans. It's as simple as that. And if I forget and they get washed, it just dissolves and smells really good. That happens all the time.
Vox Media has affiliate partnerships. These do not influence editorial content, though Vox Media may earn commissions for products purchased via affiliate links. For more information, see our ethics policy.
Max Keiser Says 'Stack Satoshis,' Bitcoin to Beat All Asset Classes
Max Keiser Says 'Stack Satoshis,' Bitcoin to Beat All Asset ClassesMax Keiser tells Crypto Trader that when an asset rises from $5,000 to his price prediction of $100,000, it is going to beat the returns of every other asset class. | Source: (i) Brendan Moran / SPORTSFILE / Web Summit (ii) REUTERS / Dado Ruvic ; Edited by CCNBy CCN: Broadcaster Max Keiser is a noted bitcoin bull. The host of the Keiser Report on media channel RT is well-known for his $100,000 bitcoin price forecast, telling the world time and again to keep accumulating the digital currency because it is on its way to hitting six figures.Keiser doubled down on his $100,000 bitcoin price target earlier this month. Now he's reiterating his ambitious outlook, suggesting in an interview with CNBC Crypto Trader that it's only a matter of time for the bitcoin price to reach his target."The timing is immaterial. It is still going to outperform every other asset you can possibly imagine owning over the next five, 10, 15 years. Forget about timing. Timing is for people who think that, 'I'm going to wait and buy it at a better price.' And that is a bad way to approach crypto. Stack Satoshis!"'Best-Performing Asset'Keiser's reasoning for bitcoin beating every other investment category is simple – when an asset rises from $5,000 to $100,000, it is going to beat the returns of every other asset class.While Keiser is willing to go out on a limb on the bitcoin price, he believes it's a bad idea to try and time bitcoin's rise. According to Keiser, one should keep accumulating the cryptocurrency instead of waiting for a better entry point because of the massive upside potential. He even recommended that people not waste their money buying Mother's Day gifts. Instead, he says, investors "should have been stacking Sats."All of this makes it evident that Keiser is a big-time bitcoin bull.Hyperinflation a Big Catalyst for the Flagship CryptocurrencyKeiser is critical of the Federal Reserve performing quantitative easing. He said during the interview that the Fed's inclination toward permanent quantitative easing would lead to "money printing without end."Keiser believes that such a move would lead to hyperinflation, and bitcoin – like gold – will thrive in such an environment. This is not the first time that a Wall Street veteran is comparing the digital asset to gold.Asset management firm Morgan Creek Digital recently said that bitcoin price could hit $500,000 because it is a better investment than gold.An increase in money supply is one of the two reasons leading to inflation. Hyperinflation occurs when a country's government begins to print money to meet its spending and fails to tighten the money supply when needed. In a state of hyperinflation, the value of gold shoots up as it is a known hedge against volatility and inflation.As it turns out, bitcoin is displaying gold-like characteristics. The price of bitcoin has rallied at a time when there is volatility in the global markets.Fascinating interview between @maxkeiser and Harry Halpin, who is building the next level of privacy for the internet https://t.co/ZHumJHP9vE— John Smithies (@jdsmithies) May 25, 2019What's more, just like gold, bitcoin is a finite asset; only 21 million coins can be mined. So the demand for bitcoin is expected to increase in the future, especially if the Fed keeps printing money and creates a hyperinflationary environment.As such, Keiser believes buying and holding bitcoin would be a great idea because you could enjoy gains of more than 1,100% even if you buy it at the current price of around $8,000 – if his price prediction comes true. About The AuthorHarsh ChauhanHarsh Singh Chauhan has a wealth of experience evaluating publicly-traded companies across several verticals, including technology, oil and gas, retail, and consumer goods. He is a syndicated author whose articles have been published on reputed online platforms across the U.S., Europe, and India since 2011.This article was edited by Gerelyn Terzo.
Source